REACH Substance Inventory Service
Introduction to B-Lands Substance Inventory Service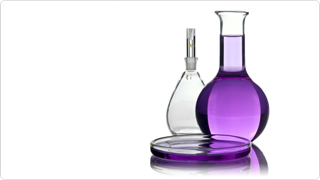 REACH registration is required for all substances manufactured or imported in quantities of one tonne or more per year per manufacturer or importer unless they are exempted from the scope of registration. The registration requirement applies to all substances irrespective of whether they are hazardous or not.
This includes substances on their own, in mixtures or substances in articles when they are intended to be released under normal or reasonably foreseeable conditions of use.
Level-1 Substance Inventory Service
Objective:
Quick identification of the client products with regard to REACH defined categories.
Level-1 inventory is most convenient when tacking thousands of products at once.
The level-1 substance inventory service covers the following:
• Identification of the products' categories.

Substances on their own
Chemical preparations (mixtures)
Articles that include substances or preparations that could be released
Articles that include substances that could not be released
• Identification of the substance and associated regulatory status.

Identify all chemicals put on the market or substances used in products (or in the production process)
For each substance, determine its regulatory status (e.g., EINECS listed, current and likely chemical classification), gather information on its properties, and assess volumes, specific uses, and concentrations
• Identification of the supply chain actors
Identify REACH compliance requirements for all stakeholders (Non EU manufacturers, EU importers, EU downstream users).
• Initiate communications with the data holders (MSDS, technical data files, etc.)
Getting in touch with our staff.